Are we there yet?
Germany in the 1930's, I mean. It's all too close, and my fellow Brits are all too happy to be part of the Stasi which we always believed to be a trait of the German character, or a fault of the Soviet system – we connected it to the otherness of a different nation, and not to our own. What fools we've been to think so kindly of our fellow countrymen!
The use of fear as a tactic for oppression has a long history. We can go back to the cults who told worshippers of false gods to sacrifice their children to appease those gods. We can go back to the superstitions of old regarding diseases. We can go back to Nazi Germany to see the fear the state deliberately induced in its people to get them to bend to the wills of evil men.
Here are some quotes I want you to look at and consider the source. Are we there now? Are we in 1930's Germany about to herd "anti-maskers" and "anti-vaxxers" into gas chambers, or internment camps? I fear we are exactly there, and that we have learned nothing. Take a look, my words continue below.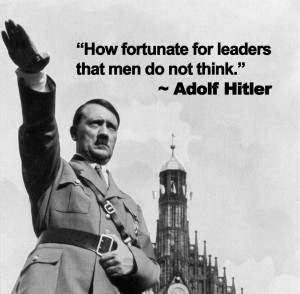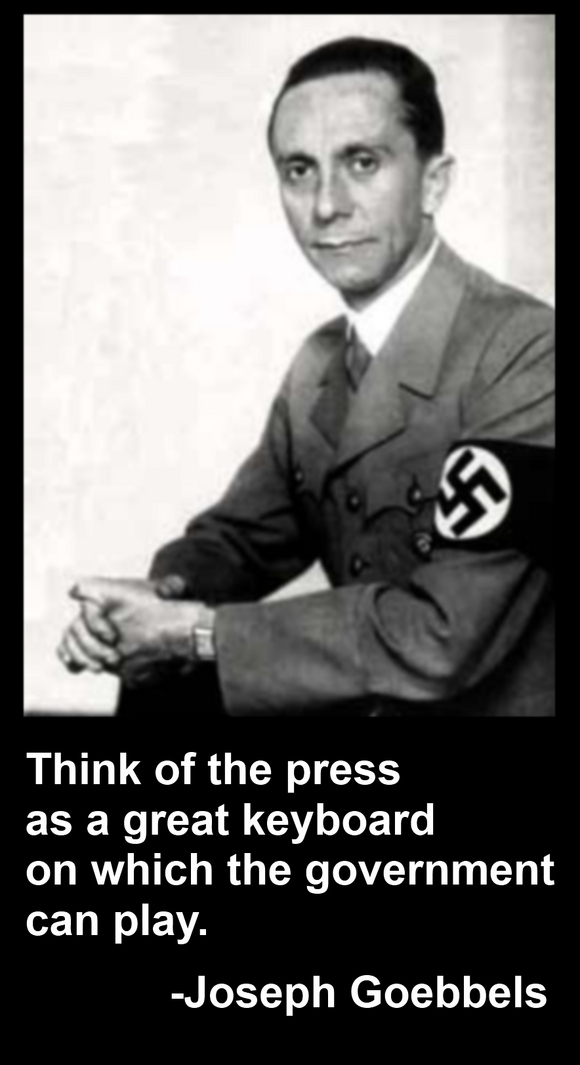 When I see the lies in the press about Trump, when I see the lies in the press about Coronavirus, I remind myself that they've been lying to us all along – that when they told us about "brave" transgendered teens they were sowing seeds of lies into the minds of the credulous. That every story has a slant – that every fact reported is reported with carefuly crafted arrows towards some intended outcome in the public mind. That the continued degradation of our people has been accomplished by the polished words of journalists and politicians who have no business controlling our thoughts, or directing our paths.
It is for God to do that!
The government have quite possibly not used the press to control the people so much in these times of coronavirus, but the press has used the people to control the government. That the public has been whipped up into such absolute terror that people are begging for draconian rules to control *points* – those people over there who won't wear a mask, who won't take a filthy untested vaccine.
We are in the thrall of terrorists.
It's time to call Boris and his chums what they are – terrorists. It's time to call SAGE a "government-backed terrorist group", and the press "organs of propaganda" which have reduced a one-great nation to a crowd of gibbering fools. We should label those who go along with the anti-freedom messages of these terrorists "co-religionists" and be done with it. The press wouldn't hesitate to label "others" in those terms – again promoting the idea that those who behave with evil intent are *points* – those people over there, rather than our "home-grown terrorists" that we are currently in the vice-like grip of.
The one bright spot in all this is the continued lack of compliance from so many people. However much the press is trying to whip up hatred towards those people, it's not really working, and most people are content to apply the rules as they see fit, when it suits them. That may be a sign for hope.
But more and more we are seeing erosions of our freedoms which we may never get back, and the coercion that the public has been put under to be genetically modified with an untested genetic therapy (NOT a vaccine), is a breach of human rights.
The press have publicised in great detail exactly how the "vaccine" works and then villified anyone who then claims that it genetically modifies people – which it clearly does.
We are in a constant state of cognitive dissonance – we can see the truth all around us (I still don't know anyone who has had this virus, do you?), yet we are bombarded with propaganda and fear-mongering reports all day long. If you ignored the press would you even know there was a pandemic going on? No, you wouldn't, because there isn't!
So where do we go from here? How do we get back our freedoms?
I'd like to say that mass disobedience is the way forward, but that will only push this regime onto another footing. That message is a popular one. We must turn to God and press into Him in faith that AS WE OBEY His precious Torah He will bless us, and the weight of curses on us will be taken away.
As one who has kept Torah for some years – gradually learning what I need to do to be pleasing to the Most High God, I can say that although I have seen oppression all around me, it has not touched me the way it could have. I am so grateful for that.
God is good, all the time, and His ways are the ways of righteousness which our Messiah walked in. If you will not walk in His ways, you are doomed to walk in the oppression of this age – and remain under the thumb of people like Goebbels.
God Bless you
Lis